St. Paul's Chapel - Stokes Room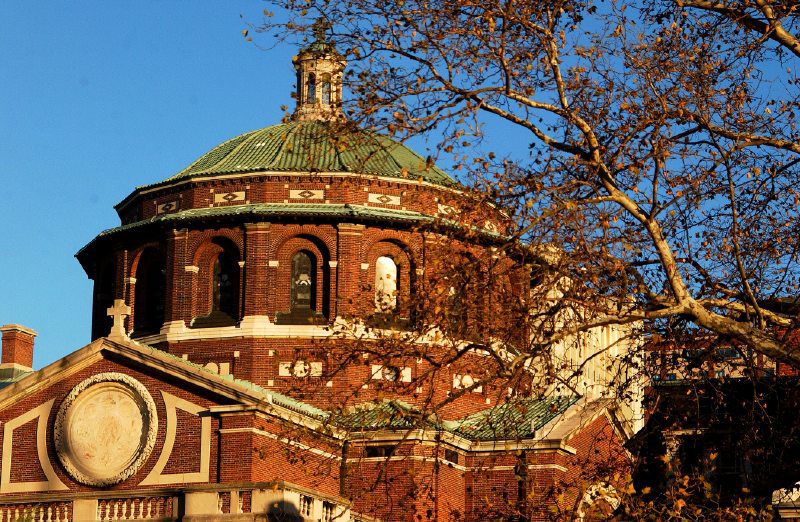 About the Space:
Named after Chapel architect I. N. Phelps Stokes, the Stokes Room is equipped with a round table and six chairs, with additional chairs available on request. 
St. Paul's Chapel is the non-denominational chapel on campus, open daily for worship and spiritual reflection. In addition to multiple weekly services and concerts on campus, St. Paul's also hosts weddings up to 350 guests.
One of New York City's first dedicated landmark buildings, the building is renowned for its dome with 16 unique stained-glass windows. Also known and for its acoustics, St. Paul's Chapel has an Aeolian-Skinner organ with over 5,300 pipes.
Who Can Book This Venue:
Recognized Student Groups must fill out a paper Space Request Form in the Student Events Office on the 7th Floor of Lerner Hall to reserve space at Earl Hall. Priority booking for student groups goes to religious student groups.
For departmental and external bookings, there is an approval process for any space requests. A decision can take up to 72 hours from initial request to placing the space on hold.
Recommended Uses:
The space is best used for small meetings.
Space Configuration:
Below are a number of ways this space can be configured, but don't limit feel limited by these layouts! If you are interested in other possible ways that this space can be utilized, please contact us and we can discuss your event needs and similar events we've conducted in the past.
Room Dimensions:
Maximum Occupancy: 10-15
Room Configuration:

Reception: 15
Conference: 10