IN A CLASS BY ITSELF
This campus landmark provides an unforgettable setting for weddings and social events, meetings, seminars and conferences, as well as elegant lunches served daily in the sunlit dining room.
Faculty House is a Columbia Event Management venue, but has a separate reservations team, catering and technical services. Visit the Faculty House website to see all the possibilities. For a quick snapshot of the Faculty House venue, view our printable Fact Sheet (PDF).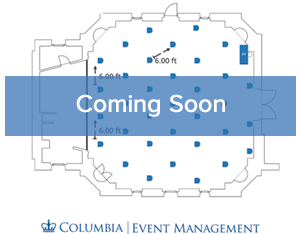 Coming Soon: Room setups designed to comply with public health guidance.