We look forward to hosting weddings and special celebrations again in 2022. Contact our Faculty House team for more information about planning.

ABOUT THE CHAPEL
St. Paul's Chapel at Columbia University provides a venue for hundreds of religious and campus events each year, including worship services, concerts, university and private ceremonies. Visitors come from around the world to see the chapel, one of the first buildings in New York City to be designated as an official historic landmark.
Designed by architect I. N. Phelps Stokes in 1904 as part of the McKim, Mead & White campus plan, the Chapel was fully restored in 2019.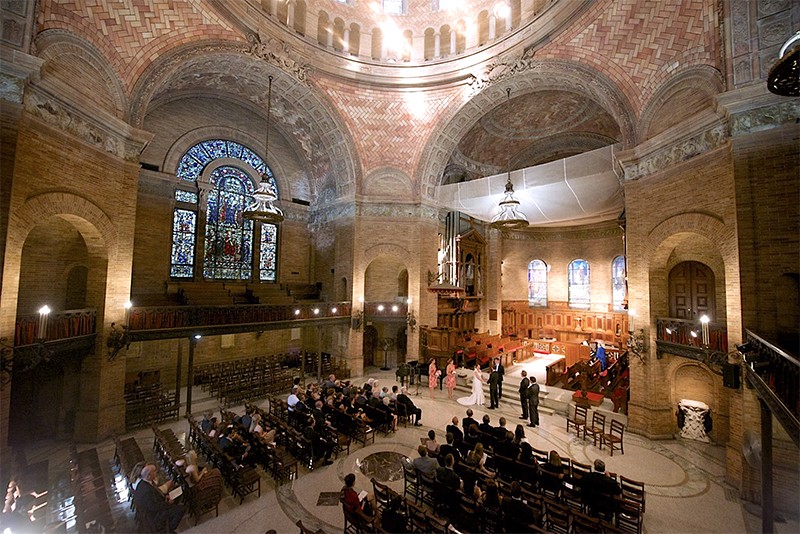 Possibilities
St. Paul's Chapel is a special location to mark life's milestones.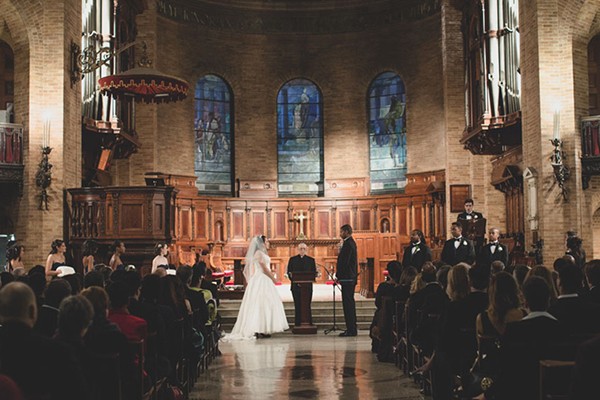 Stained glass windows and exquisite masonry make the recently restored St. Paul's Chapel the perfect setting for weddings.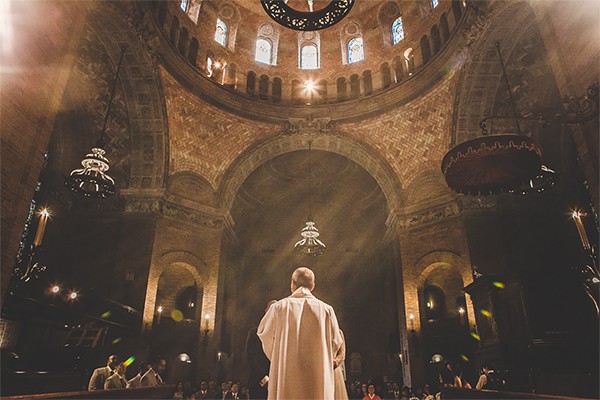 St. Paul's Chapel is nondenominational and welcomes all community members for special ceremonies including baptisms and christenings.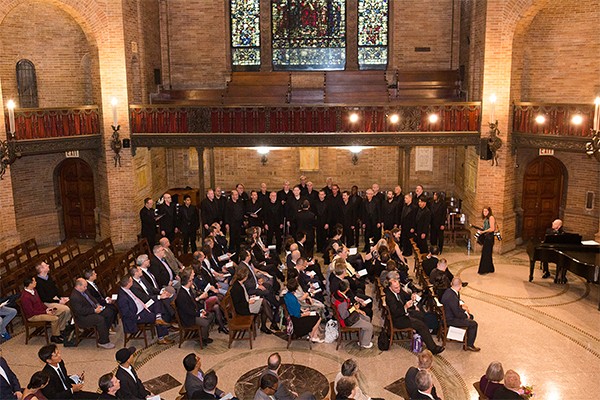 A haven in bustling Upper Manhattan, St. Paul's Chapel provides a comforting space to host celebrations of life and memorial services.
Relevant Policies for This Venue
AVAILABLE SPACES WITHIN THIS VENUE
The following spaces are available within this venue. Additional information, including dimensions of available spaces at this venue, maximum occupancy numbers and space configurations are available in our downloadable Fact Sheet (PDF).
Because we know that in our current environment safety is critical, we've planned ahead by creating space configurations specifically designed to comply with public health guidelines for physical distancing. These configurations will be posted for each space soon.