THE BACKDROP TO SOME OF HOLLYWOOD'S GREAT FILMS
Columbia University has been the backdrop to a number of Hollywood blockbusters, rich independent films, important documentaries, popular television shows and advertising productions, including: Ghostbusters, Spiderman, The Marvelous Mrs. Maisel, The Hulk, The Mirror Has Two Faces, Awakenings, Downtown Express, Men In Black, Premium Rush, Law and Order, Gossip Girl, Malcolm X, Hitch, Still Alice, Eternal Sunshine of the Spotless Mind, and The Post.
Complete the corresponding application to request permission to film on campus. (School of the Arts students enrolled in the Graduate Film Program should begin the request process here instead).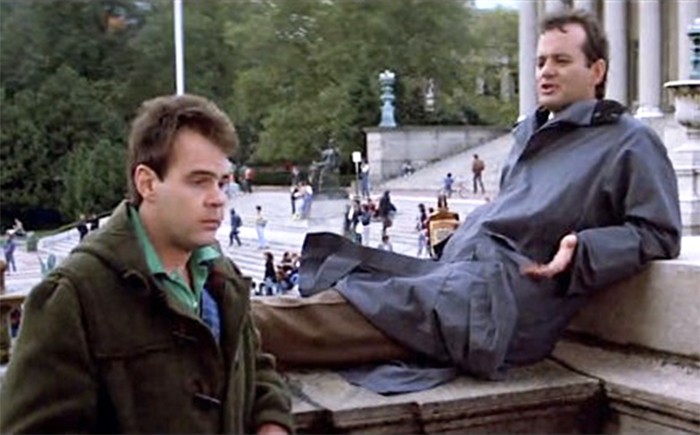 (Bill Murray and Dan Akroyd in "Ghostbusters". Courtesy: Columbia Magazine)
Filming at Columbia
Review the information below to familiarize yourself with Columbia's policies related to filming, learn more about our popular shoot locations, and begin the process of applying for approval to film on campus.
(Photo credit: Columbia Magazine)