Events with Alcohol
Create a custom bar package with Event Management that satisfies your guests and University guidelines on alcohol service.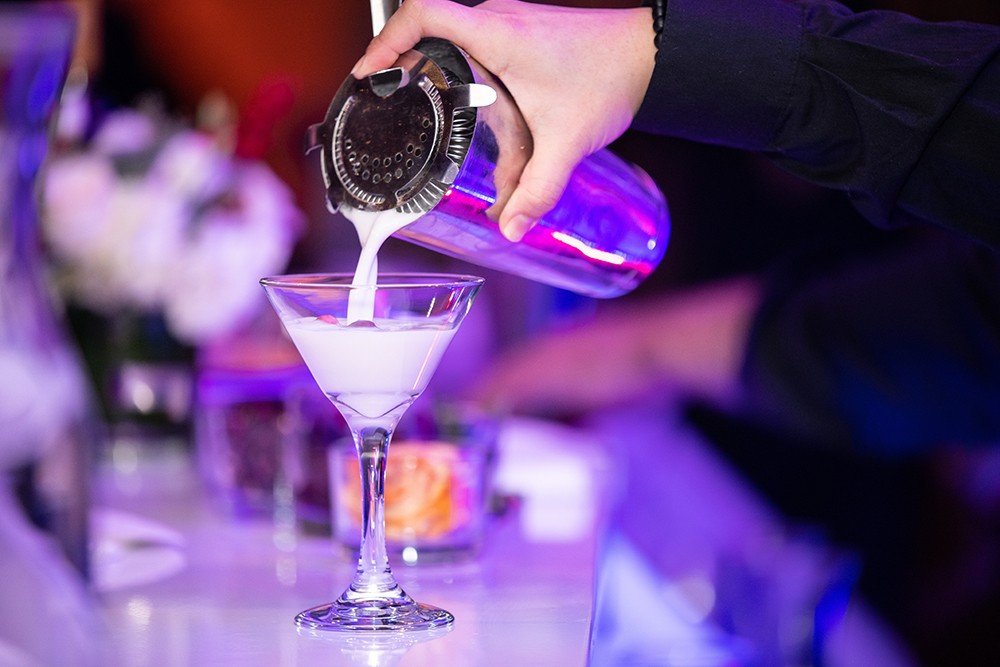 Crafting Custom Cocktails and Beverage Packages
Whether you're looking for a signature cocktail or comprehensive bar service, Event Management can create the drinks your guests will want to sip all night and talk about all the next day. From intimate dinner parties to large-scale weddings, we can create drinks your guests will love. Bar packages can include beer, wine, non-alcoholic beverages, and standard or premium liquors. 
Guidelines & Policies
Hosting an on-campus event with alcohol service requires careful attention and prior planning. The following provides a brief overview of the guidelines for faculty and staff events with alcohol:
Events with alcohol must be approved by a departmental officer.
Submit an Alcohol Registration Form for all events serving alcohol on campus. Allow 10 business days after submission for Event Management to review, assess event logistics and determine if Proctors are needed.
If you will have a cash bar at your event, or your event will be held outside of Lerner Hall, you must apply for a Temporary Beer and Wine Permit with the State Liquor Authority.
Your event planner will work with you to ensure all necessary requirements are in place to ensure a safe and enjoyable event.
Follow the rules governing the serving of alcohol as outlined in the policy applicable to your event:

Outside guests will be informed of relevant policies and guidelines by their event planner
Please also review the University's Alcohol Statement of Policy, and University Alcohol & Drug Policies as well as, local, state, and federal laws.
Alcohol Management Training (Required)
All Columbia Affiliates (Recognized Student Groups, Faculty, and Staff) who will be holding events where alcohol will be served must complete our alcohol training session. 
The training session is available within Columbia's Enterprise Learning Management system. The training must be completed within 24 hours of a scheduled event including alcohol service. Click the image below to register and begin: