Lerner Jed D. Satow Room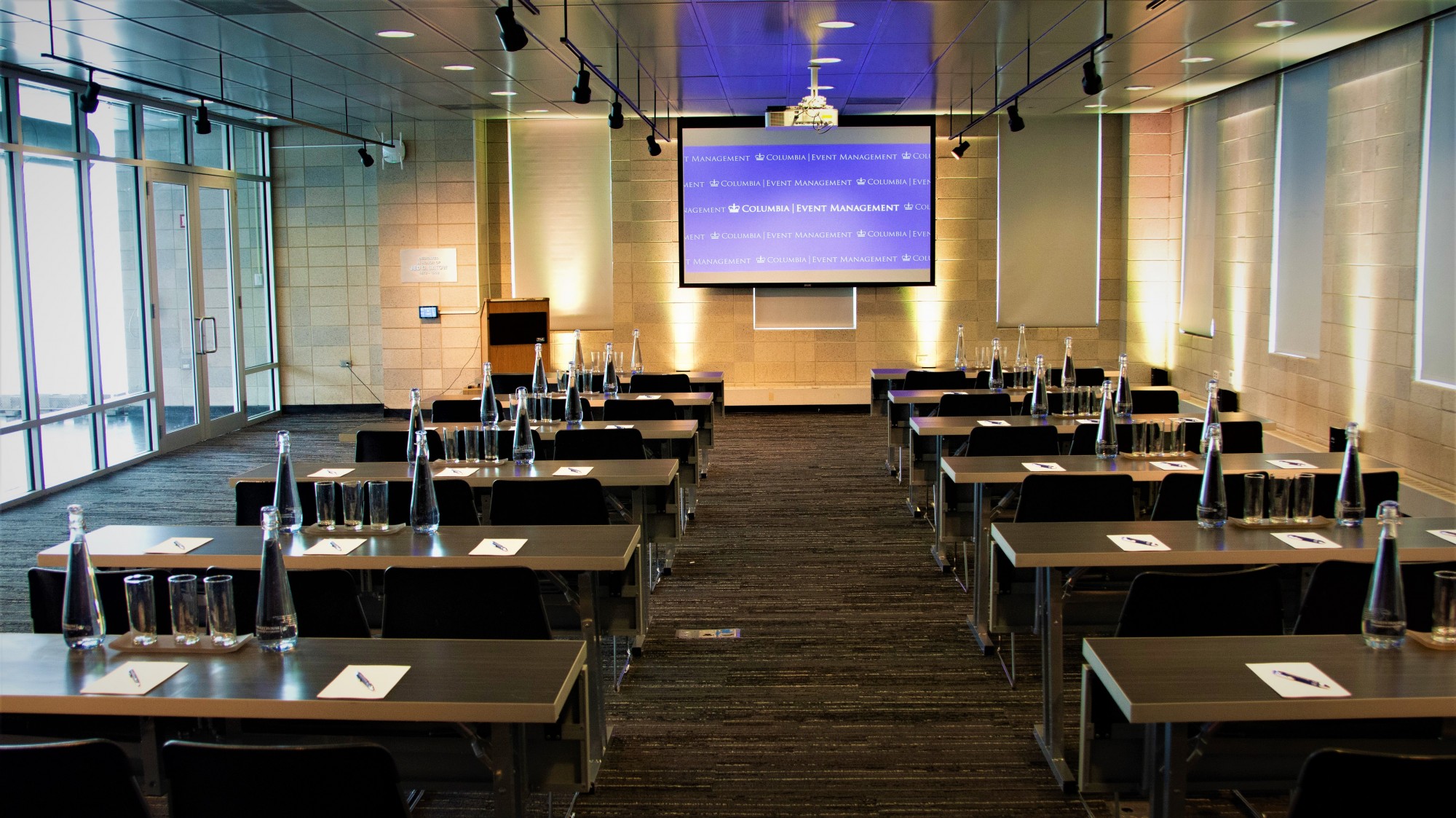 About the Space:
The Satow Room is a large, versatile space with windows overlooking campus and Lerner Hall's atrium. The room has a built in projection screen and is video conference compatible.
Who Can Book This Venue:
Recognized Student Group Events Only: Monday - Friday after 5:00 p.m. and all day on weekends during the academic year. Fees apply for Student events when the University is not in session.

Faculty & Staff and Outside Guests: Monday - Friday 8:00 a.m. - 5:00 p.m. during the academic year and any other time when the University is not in session.
Recommended Uses:
This space is good for meetings, panel discussions, lectures, testing, breakout sessions, breakfasts, lunches or dinners.
Space Configuration:
Below are a number of ways this space can be configured, but don't limit feel limited by these layouts! If you are interested in other possible ways that this space can be utilized, please contact us and we can discuss your event needs and similar events we've conducted in the past.
Room Dimensions: 29'x49'
Maximum Occupancy: 32-74
Room Configuration:

Banquet: 70
Reception: 74
Theater: 74
U-Shape: 32
Conference: 40
Classroom: 40
Image Carousel with 2 slides
A carousel is a rotating set of images. Use the previous and next buttons to change the displayed slide
Slide 1: A long, rectangular conference table is in the middle of a grey-carpeted room. The table is set with water glasses and pitchers. A projector screen is mounted on a wall perpendicular from the table.

Slide 2: Rows or tables set with three chairs and water glasses and pitchers face a projector screen and podium.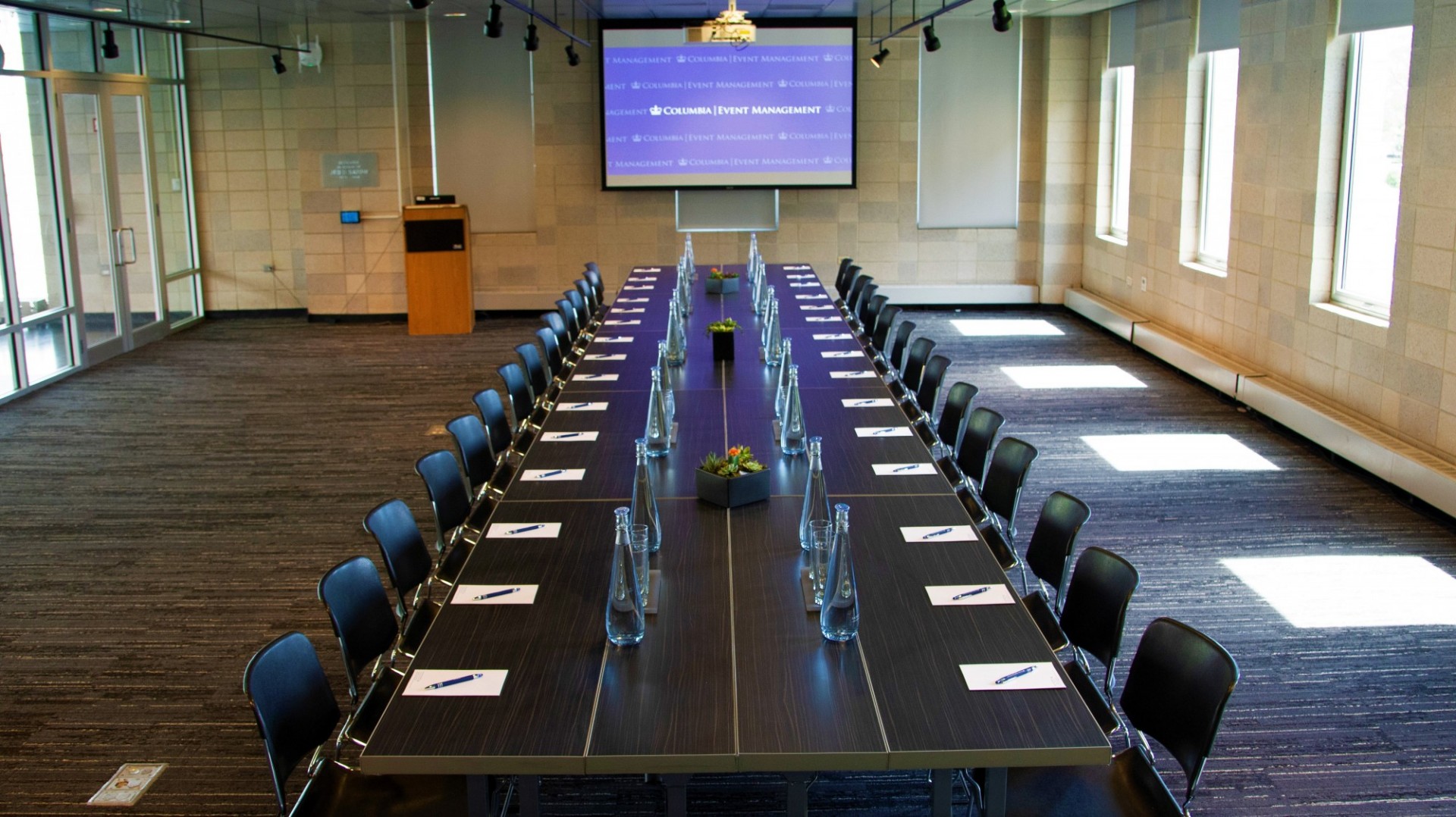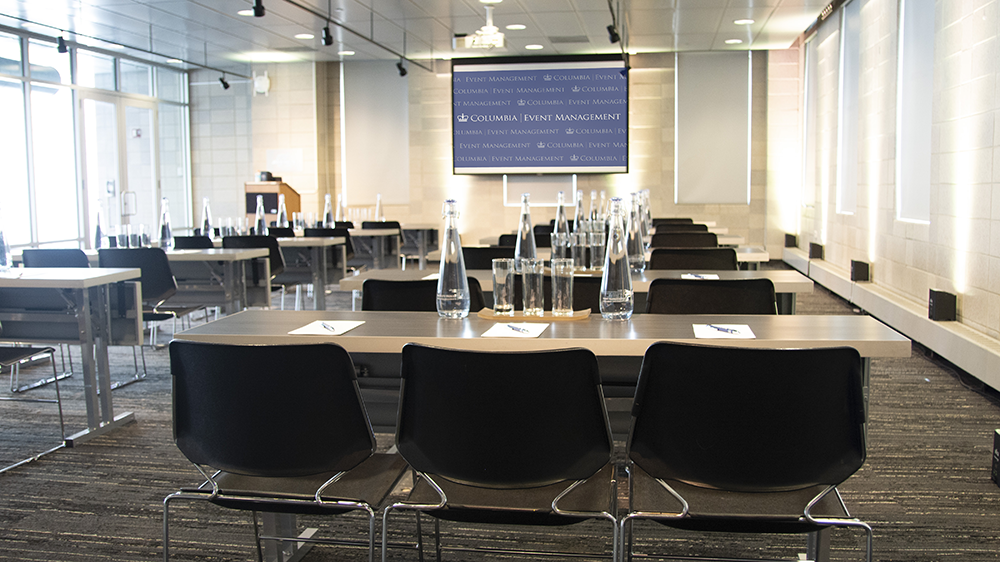 Previous
Next