Lerner Room 555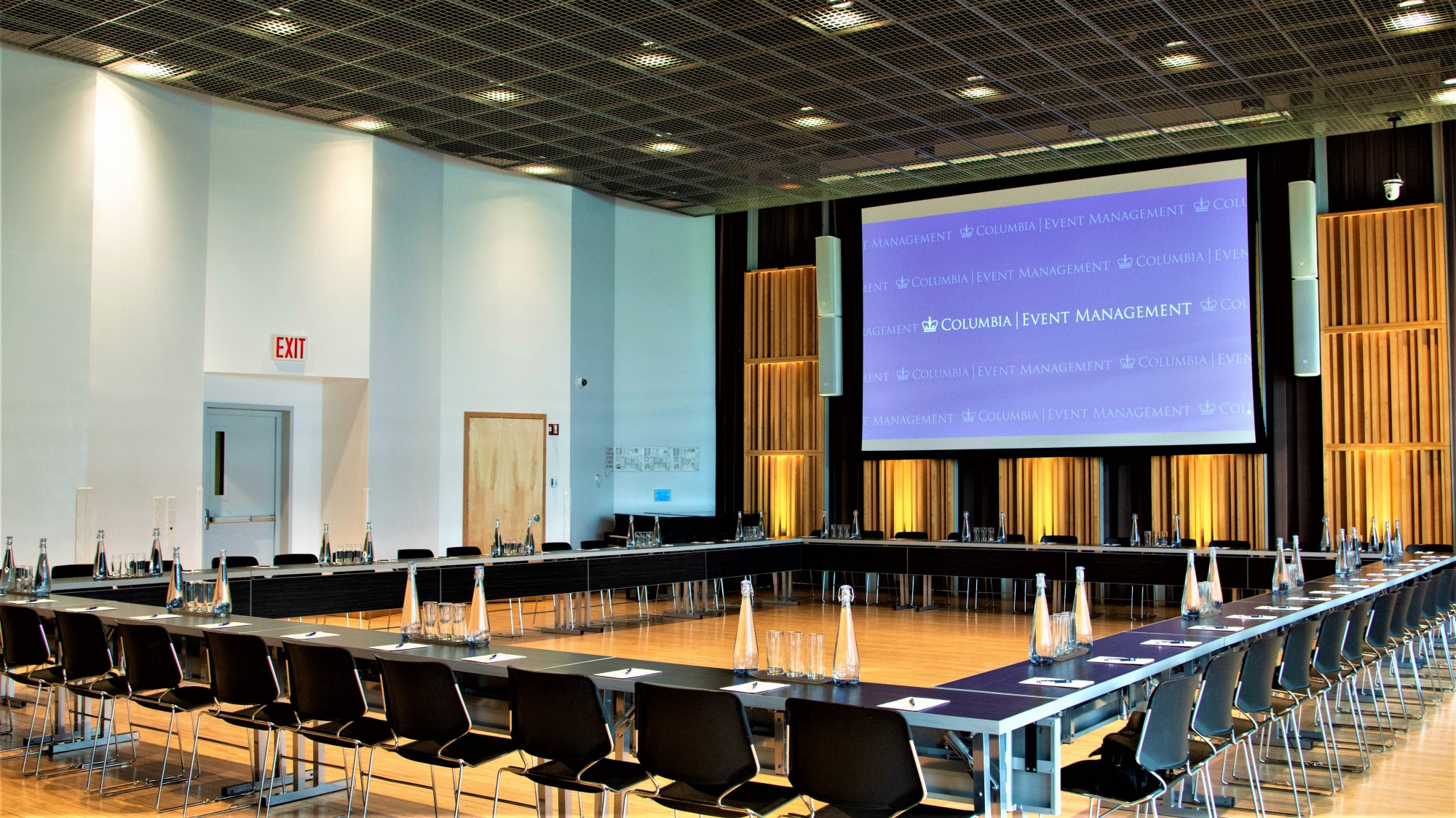 About the Space:
This large space has abundant natural light and special acoustic treatment, along with sprung wooden floors and a Steinway B piano. The room features a built in presentation screen.
Who Can Book This Venue:
Recognized Student Group Events Only: Monday - Friday after 5:00 p.m. and all day on weekends during the academic year. Fees apply for Student events when the University is not in session.

Faculty & Staff and Outside Guests: Monday - Friday 8:00 a.m. - 5:00 p.m. during the academic year and any other time when the University is not in session.
Recommended Uses:
The space is best used for breakout sessions, panel discussions, breakfasts, lunches, dinners, rehearsals, classrooms and lectures.
Space Configuration:
Below are a number of ways this space can be configured, but don't limit feel limited by these layouts! If you are interested in other possible ways that this space can be utilized, please contact us and we can discuss your event needs and similar events we've conducted in the past.
Room Dimensions: 51'x73
Maximum Occupancy: 42-147
Room Configuration:

Banquet: 110
Reception: 150
Theater: 147
U-Shape: 42
Conference: 48
Classroom: 60