Lerner Room B60 (Party/Performance Space)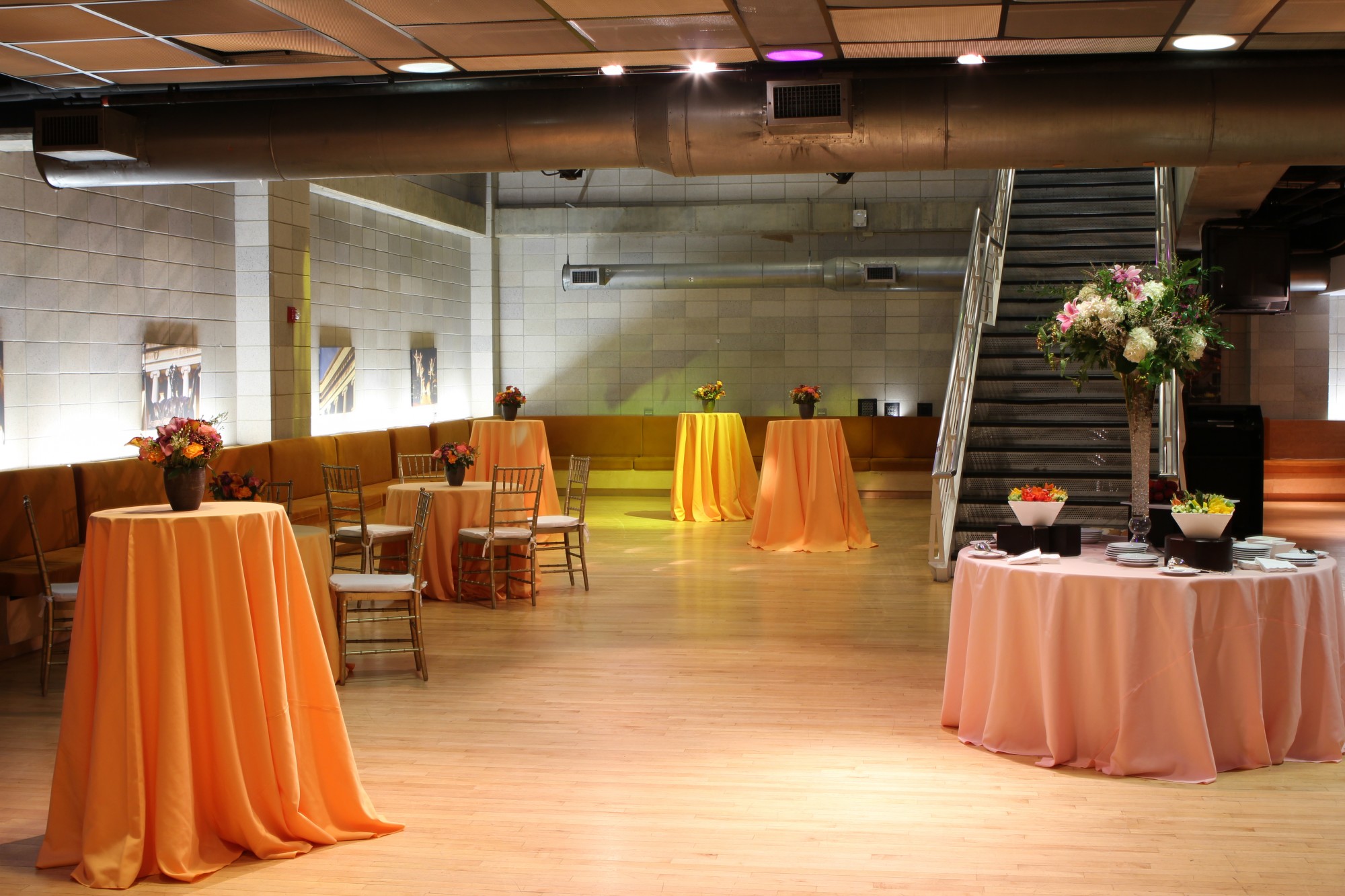 About the Space:
Room B60 (formerly called the Party/Performance Space) is designed for events and performances. It includes a permanent bar, DJ Booth, built-in sound and lighting system and cable television feed. There is a separate upstairs lounge, which can be used as event support space. The upper lounge is 13 x 20' and can accommodate 20 people.
Who Can Book This Venue:
Recognized Student Group Events Only: Monday - Friday after 5:00 p.m. and all day on weekends during the academic year. Fees apply for Student events when the University is not in session.

Faculty & Staff and Outside Guests: Monday - Friday 8:00 a.m. - 5:00 p.m. during the academic year and any other time when the University is not in session.
Restriction: Use of the space is extremely limited. For more information, contact a member of the Event Management planning team at [email protected].
Recommended Uses:
Although the event is designed for parties and performances, it can also be used for breakout sessions, breakfasts, lunches, dinners, receptions, social events or rehearsals.
Space Configuration:
Below are a number of ways this space can be configured, but don't limit feel limited by these layouts! If you are interested in other possible ways that this space can be utilized, please contact us and we can discuss your event needs and similar events we've conducted in the past.
Room Dimensions: 41'x76'
Maximum Occupancy: 40-200
Room Configuration:

Banquet: 160
Reception: 200
Theater: 180
U-Shape: 50
Conference: 36
Classroom: 72
Image Carousel with 2 slides
A carousel is a rotating set of images. Use the previous and next buttons to change the displayed slide
Slide 1: Rows of black chairs face a projector screen mounted on a stone wall.

Slide 2: Rows of black chairs face a podium. In the background, a staircase can be seen.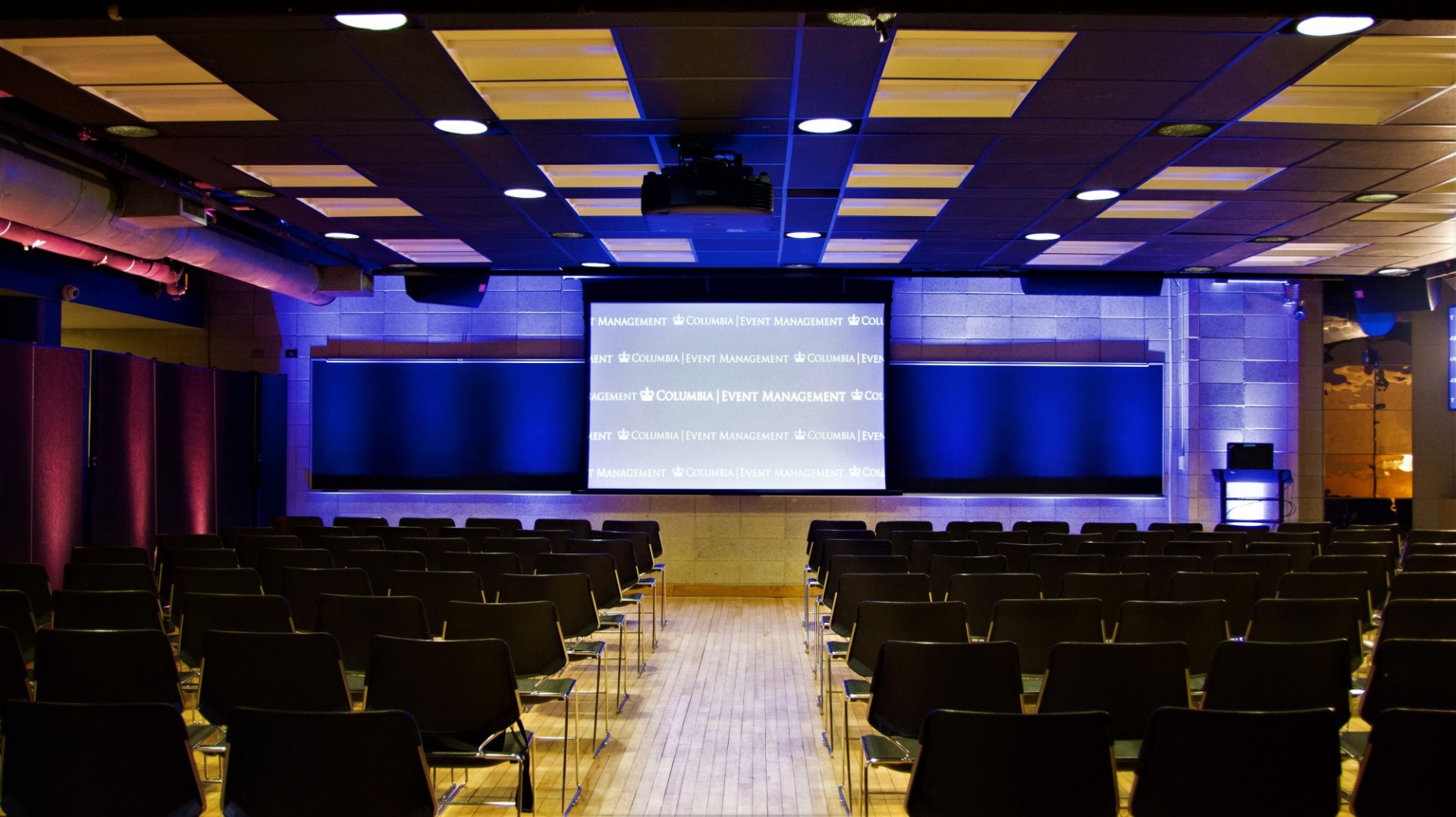 Previous
Next