Low Library Rotunda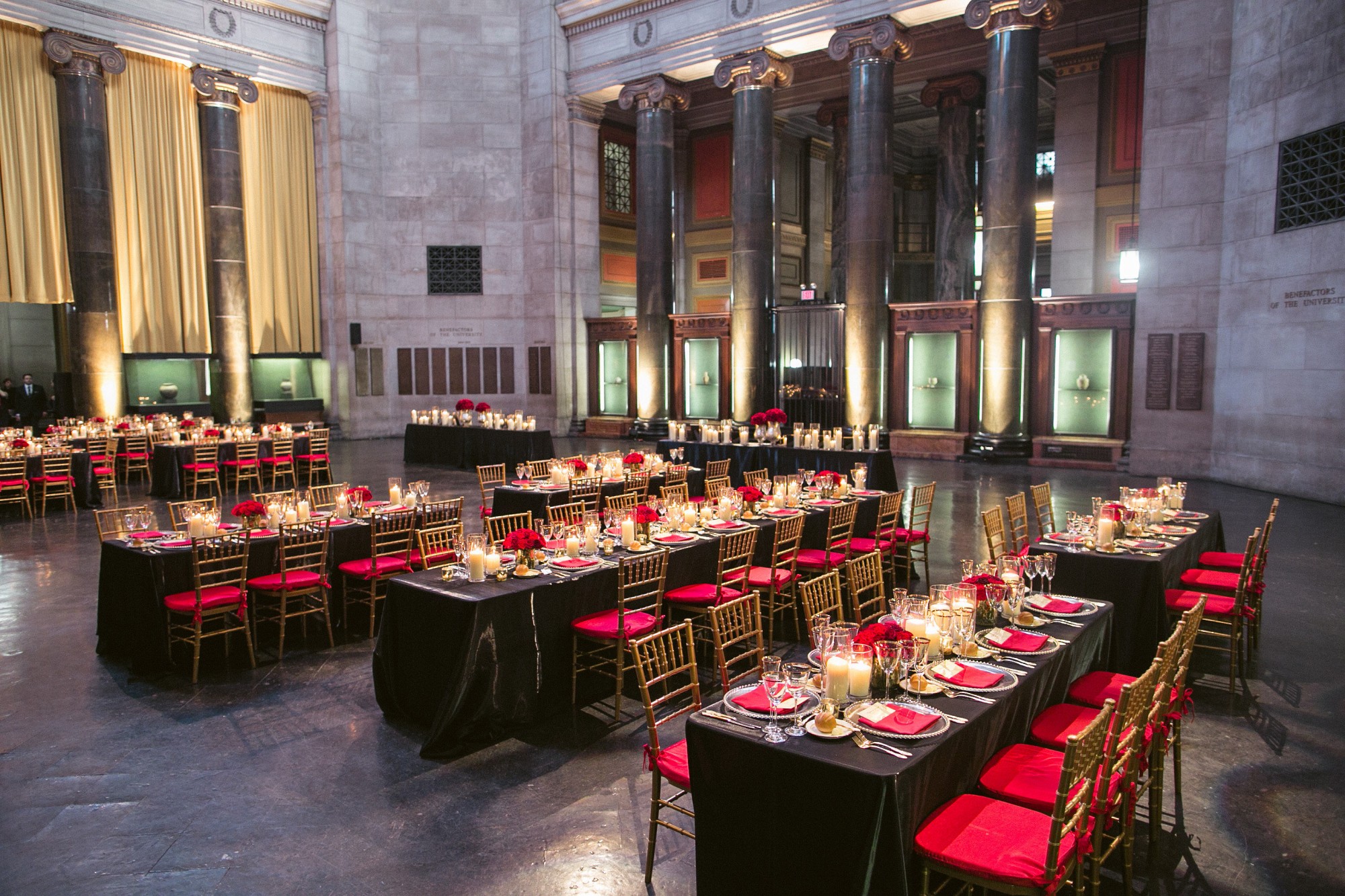 About the Space:
Low Library was built with a $1 million gift from University President Seth Low, in memory of his father Abiel Abbot Low. The Rotunda, capped by a granite dome 105.5 feet high, is the center of the building. Originally used as a reading room when the building served as a library, the Low Rotunda is now the setting for events of all scale. Select pieces from the Sackler Collection are on display here, representing Asian ceramic and metal art, as well as sculpture spanning the last 3,000 years.
Who Can Book This Venue:
Space in Low Library is available only to Columbia affiliates. Recognized student groups wishing to request space in Low Library should contact the student events team. Requests for undergraduate alcohol events will be decided on a case by case basis following close consultation between the group advisor, Event Management and additional stakeholders as warranted.
Recommended Uses:
The space is best used for breakfasts, lunches, dinners, cocktail receptions, galas, forums, lectures, panel discussions and exhibitions.
Space Configuration:
Below are a number of ways this space can be configured, but don't limit feel limited by these layouts! If you are interested in other possible ways that this space can be utilized, please contact us and we can discuss your event needs and similar events we've conducted in the past.
Room Dimensions: 72'x69', with 105' ceiling
Maximum Occupancy: 400
Room Configuration:

Banquet: 320
Reception: 400
Theater: 400
Please note the maximum allowed capacity for student events (both undergraduate and graduate) is 250.