Low Library Trustees Room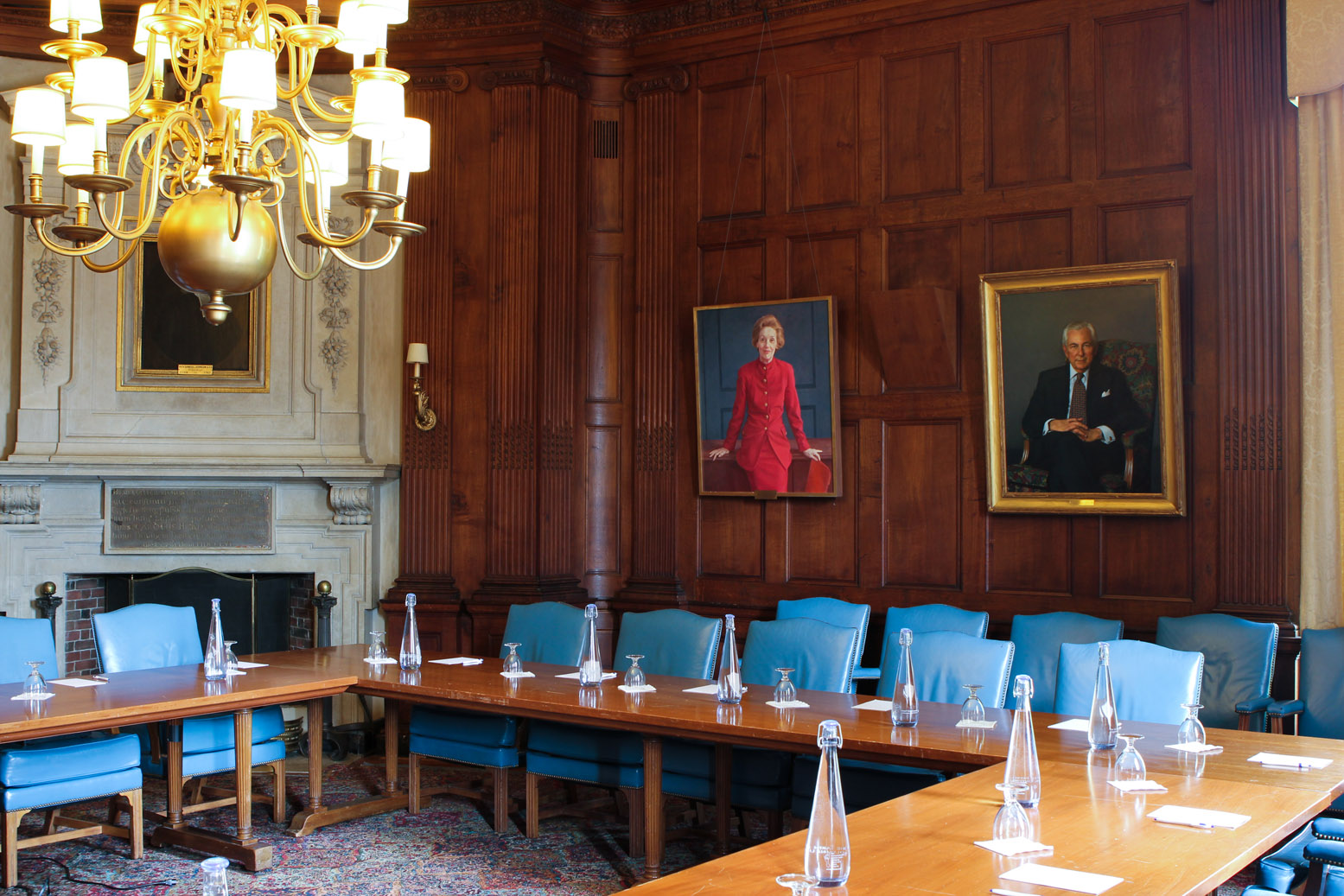 About the Space:
The Low Library Trustees Room looks out on Low Plaza and lower campus. It has a fixed boardroom table with 20 chairs circling the table and an additional 13 chairs against the wall (33 chairs total). The room is equipped for teleconferences and has a built in screen for presentations. Additional tables are also set in the room.  
Room Dimensions: 28'x31'
Maximum Occupancy: 15-50
Room Configuration:

Banquet: 20
Reception: 50
U-Shape: 15
Who Can Book This Venue:
Space in Low Library is available only to Columbia affiliates. Recognized student groups wishing to request space in Low Library should contact the student events team. Requests for undergraduate alcohol events will be decided on a case by case basis following close consultation between the group advisor, UEM and additional stakeholders as warranted.
Recommended Uses:
The space is best used for breakout sessions, breakfasts, lunches and dinners or as a green room, event staff office and press room.
Space Configuration:
Below are a number of ways this space can be configured, but don't limit feel limited by these layouts! If you are interested in other possible ways that this space can be utilized, please contact us and we can discuss your event needs and similar events we've conducted in the past.