Low Plaza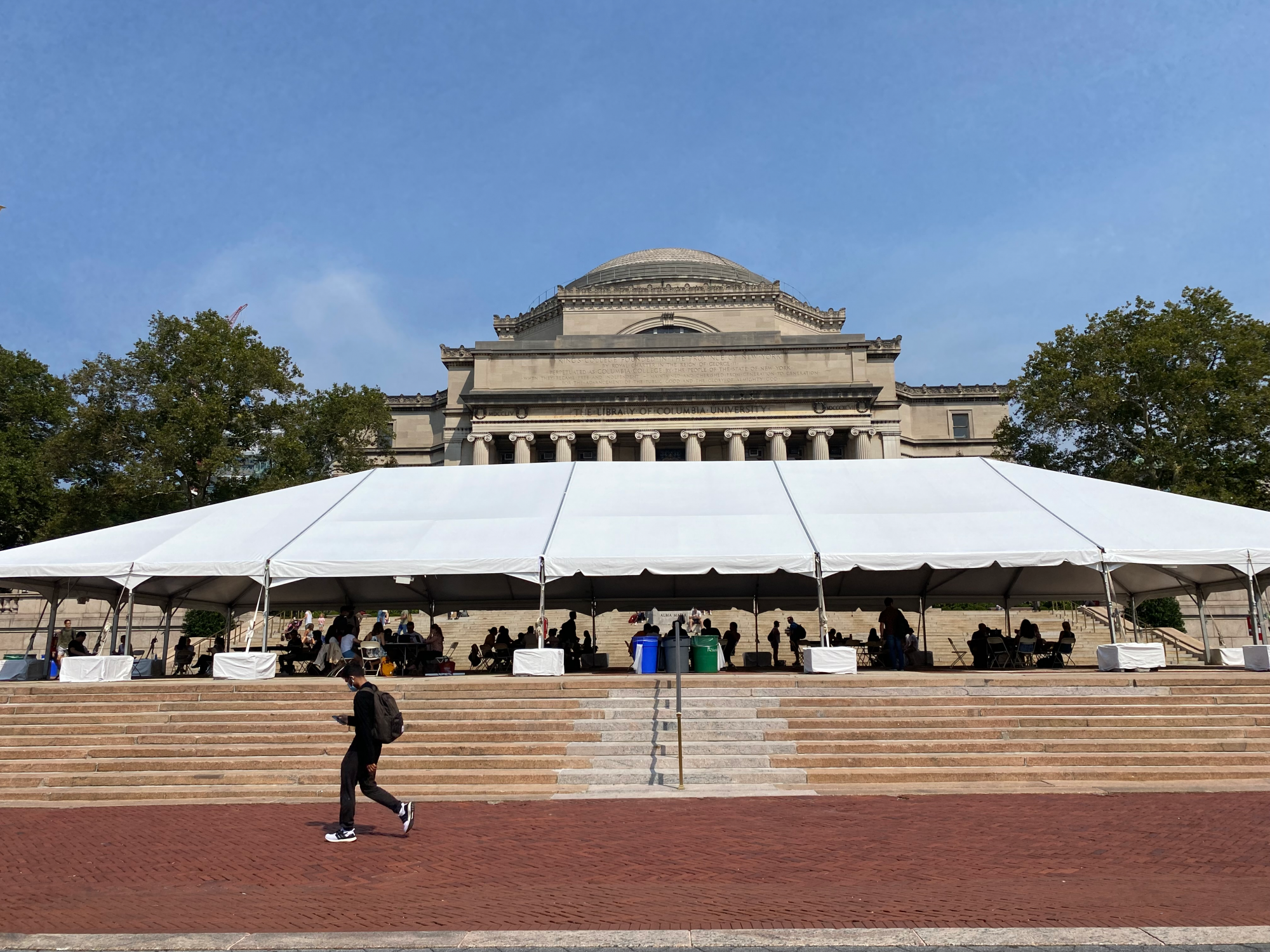 For the safety and health of our community, certain outdoor spaces like this one are available as community spaces and are not reservable. This space is tented and the number of individuals using the space at one time is limited per the University's event policy.
Please review maximum occupancy numbers, which are available on our Tented & Outdoor Spaces page. It is important to follow these occupancy guidelines to prevent the spread of COVID-19.
About the Space:
Low Plaza is centrally located with Alma Mater and Low Library serving as a dramatic backdrop. The paved space is flanked by water fountains and provides excellent views of Columbia's campus.
Maximum Occupancy: 3,000
Nearest Restrooms: Low Library
Who Can Book This Venue:
This space is open for community use without a reservation.
Recommended Uses:
This versatile space can hold tents, stages, screens, grills, and performances and any size. Alcohol service is available for this venue.
Image Carousel with 3 slides
A carousel is a rotating set of images. Use the previous and next buttons to change the displayed slide
Slide 1: A southern-looking view of Low Plaza taken from the top of Alma Mater steps.

Slide 2: A southern-looking view of Low Plaza.

Slide 3: Low Plaza is an ideal outdoor venue for student group performances.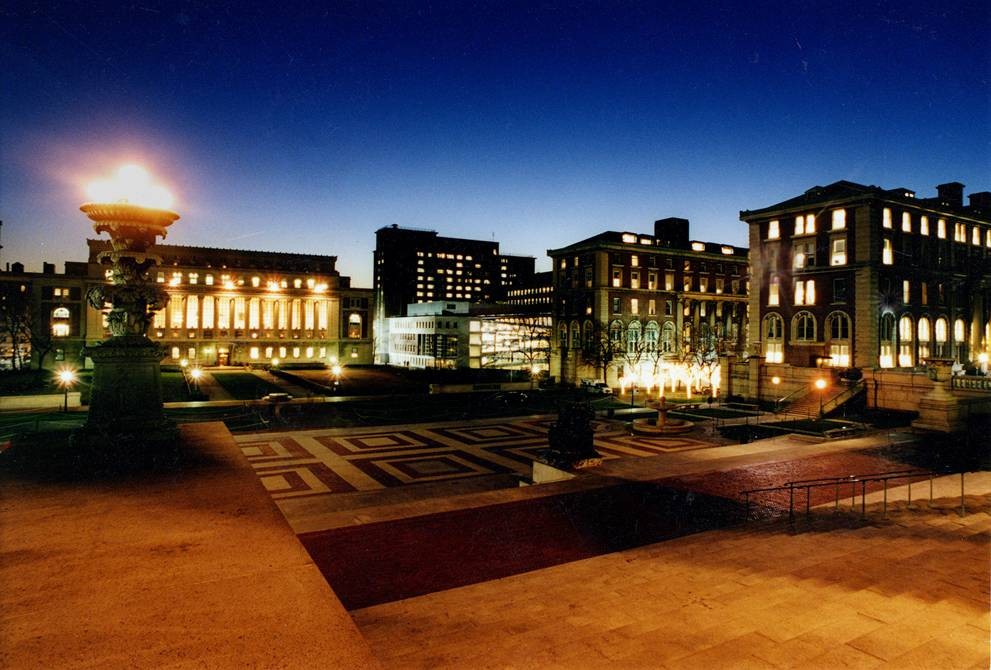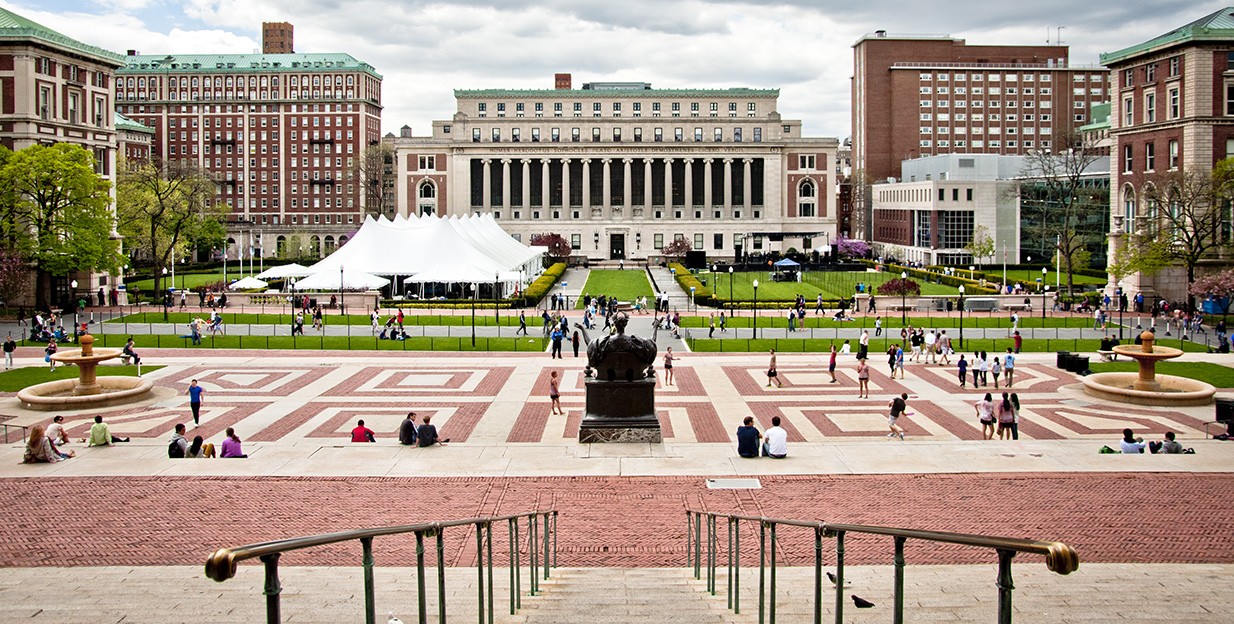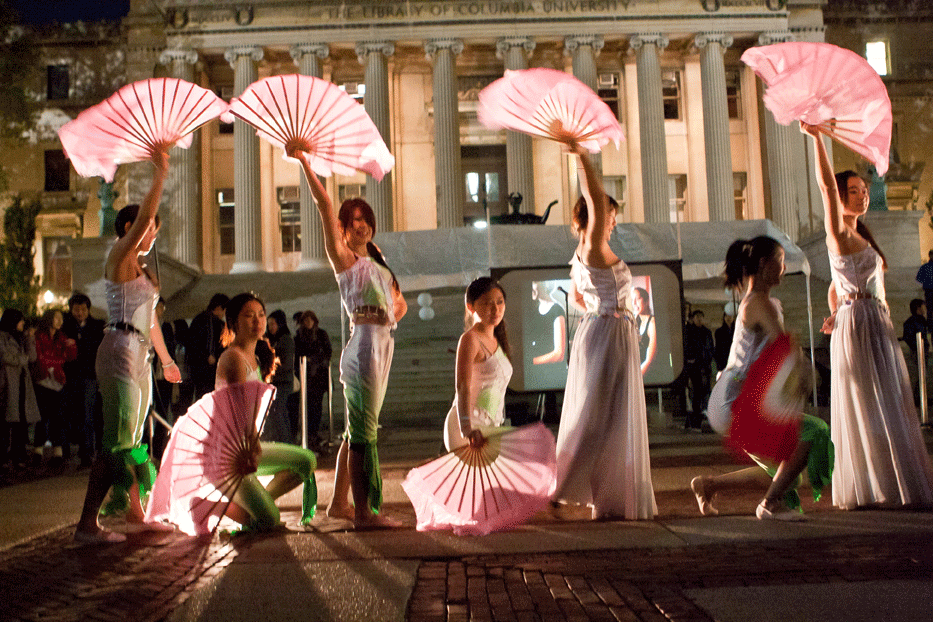 Previous
Next