The Plaza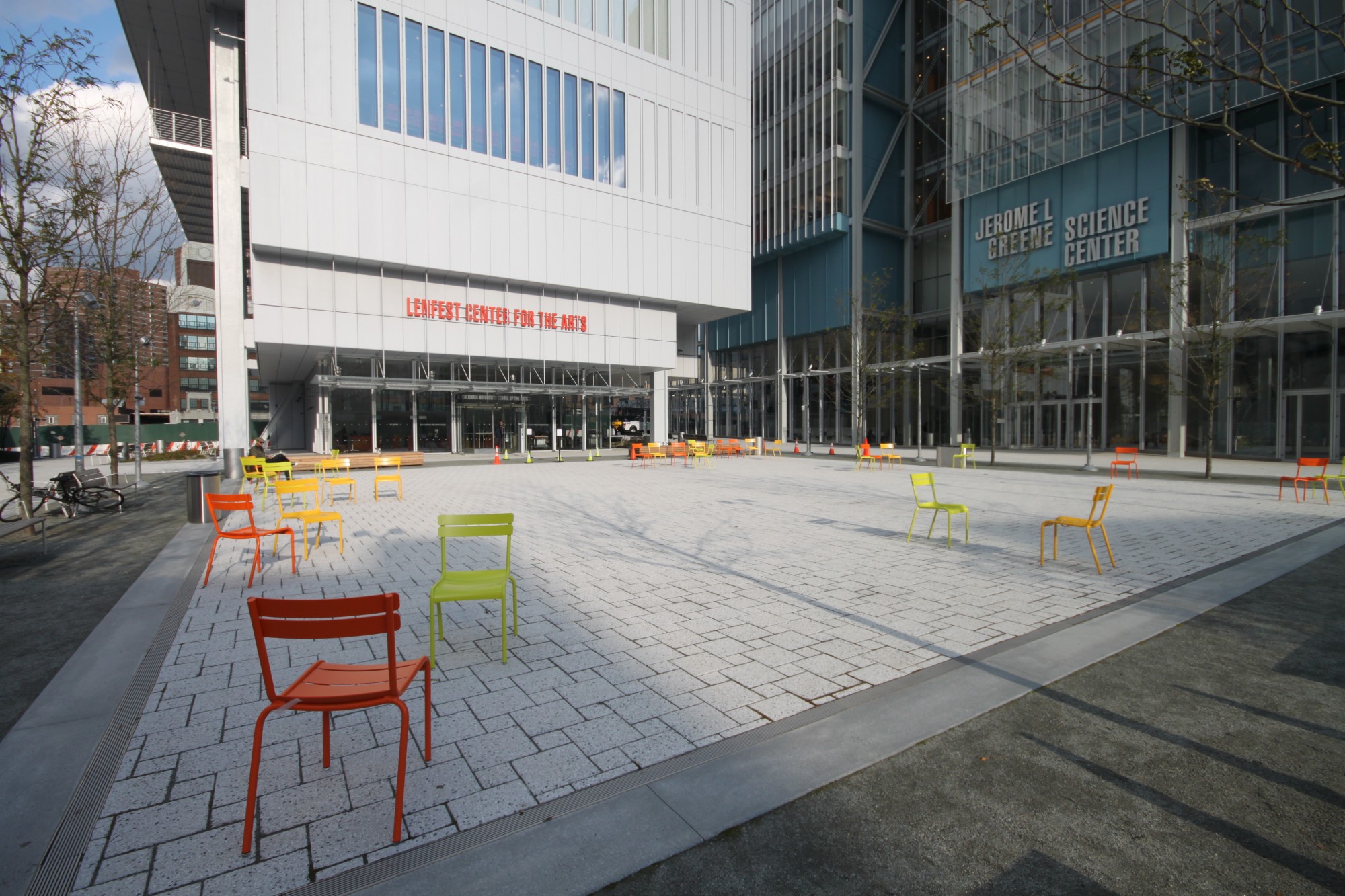 About the Space:
The Plaza at Columbia's Manhattanville campus was the first open space to be completed on the new campus. It is an informal, 10,000-square-foot outdoor plaza in front of the Lenfest Center.
Maximum Occupancy: 500
Nearest Restrooms: Jerome L. Greene Science Center
Who Can Book This Venue:
Schools and departments can request to reserve this space by contacting Emerald Currie ([email protected]). Outside of scheduled events, the space is open to community use, following the guidelines in the University Event Policy.
Recommended Uses:
Groups are permitted to utilize the space for exhibits/performances and similar activities subject to the following:
In connection with any event, The Plaza must be open to the public at all times.
All activities must be consistent with the intended purpose of The Plaza to provide passive open space for the use of the University community and the public.
All activities must be set up so as to permit pedestrian flow throughout The Plaza.
To learn more about use of the plaza, please contact Emerald Currie, Interim Assistant Director for Event Management at [email protected].
Approval Policy: As this is an open space shared with the community, there are additional protocols in place to reserve The Plaza. Community groups interested in using the space should contact the Office of Government and Community Affairs directly.