Students Preview the New Wallach ESPORTS Room
Set to officially open in Fall 2022. 
The Wallach Hall lounge has gotten a major upgrade. 
Thanks to a generous donation made by University Trustee Shirley Wang BUS'93 and Walter Wang, the lounge has been transformed to a state-of-the-art e-gaming room for undergraduate students. 
Members of Intramural and ESPORTS clubs were recently invited for a sneak peek. Students got to check-out the impressive space and test drive the equipment which includes: 
Two 75 inch 4K resolution screens with game system plug in capabilities  

One 4 panel, 4K resolution video wall for streaming and events 

18 Lenovo Legion T7 gaming PCs with Intel Core i9 processor, 32GB RAM, NVidia GeForce RTX 3080 all with a Lenovo Legion 27-inch WLED Gaming Monitor 

Ambient LED lighting for an immersive playing experience 
Valorant, Minecraft, Apex Legends, League of Legends, CS:GO, & Destiny games installed with more to be added to the library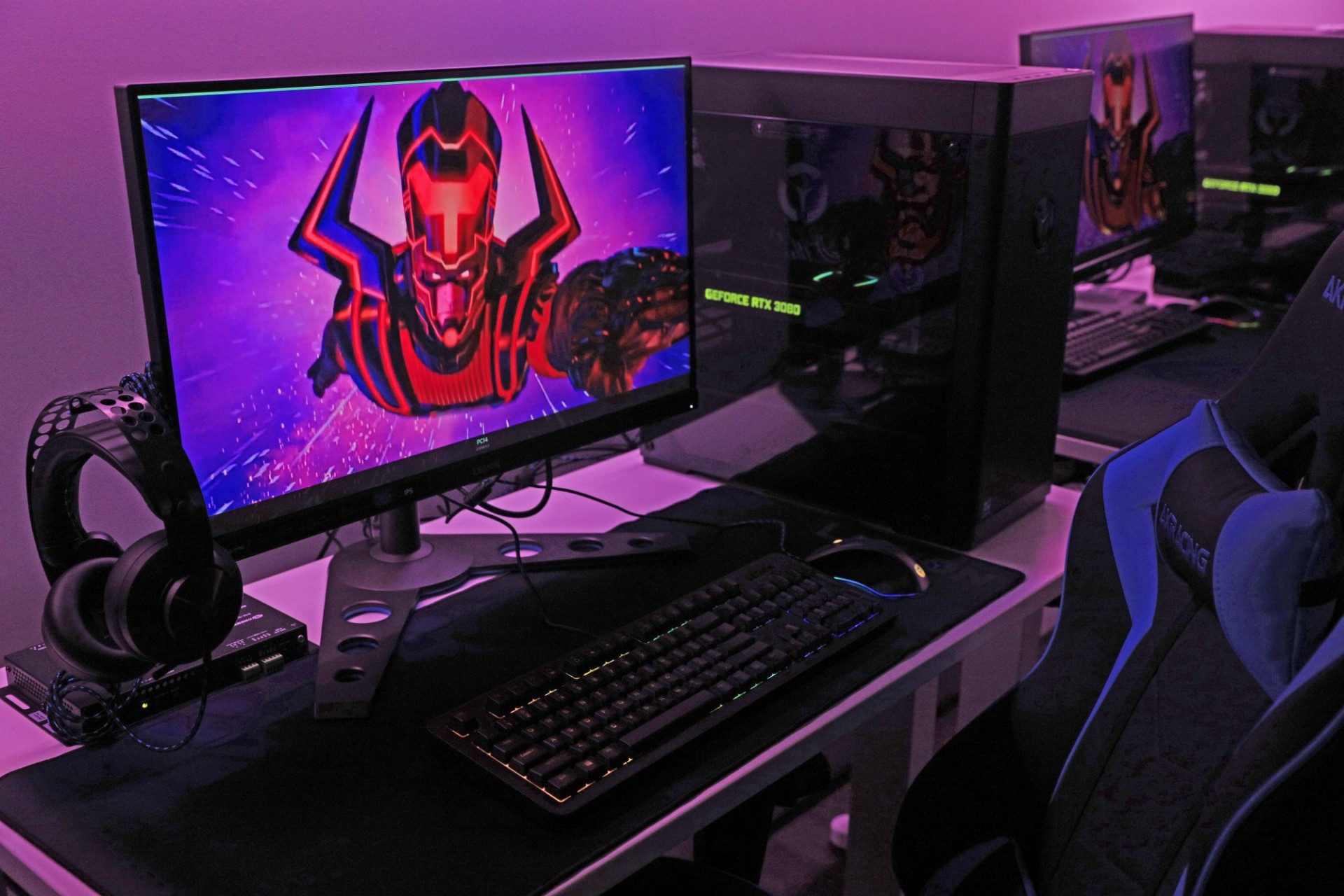 The space will be coordinated by Event Management and officially opens for the 2022-23 academic year. It will be reservable for Intramural and ESPORTS groups, while at other times open to the undergraduate residential community. More information about the schedule will be made available through student activities, Event Management, and Housing in the fall. 
The project is part of an initiative to support community at Columbia through the renovation of shared social spaces for undergraduates on the Morningside campus. In addition to the ESPORTS Room in Wallach Hall, the project includes the completed John Jay lounge refresh and the planned Wang Odeon, to be located in Lerner Hall. 
Image Carousel with 7 slides
A carousel is a rotating set of images. Use the previous and next buttons to change the displayed slide
Slide 1: Students were invited to a preview of the room on April 29 before the end of the semester. Photo by Michael DiVito

Slide 2: The room features 18 Lenovo Legion T7 gaming PCs. Photo by Michael DiVito

Slide 3: The room features individual and group gaming stations. Photo by Michael DiVito

Slide 4: A 4 panel, 4K resolution video wall provides for streaming and event viewing. Photo by Michael DiVito

Slide 5: The room features different areas for individual and group gaming. Photo by Michael DiVito

Slide 6: The room has two 75 inch 4K resolution screens with game system plug in capabilities. Photo by Barbara Alper

Slide 7: Ambient LED lighting in the room provides for an immersive playing experience. Photo by Barbara Alper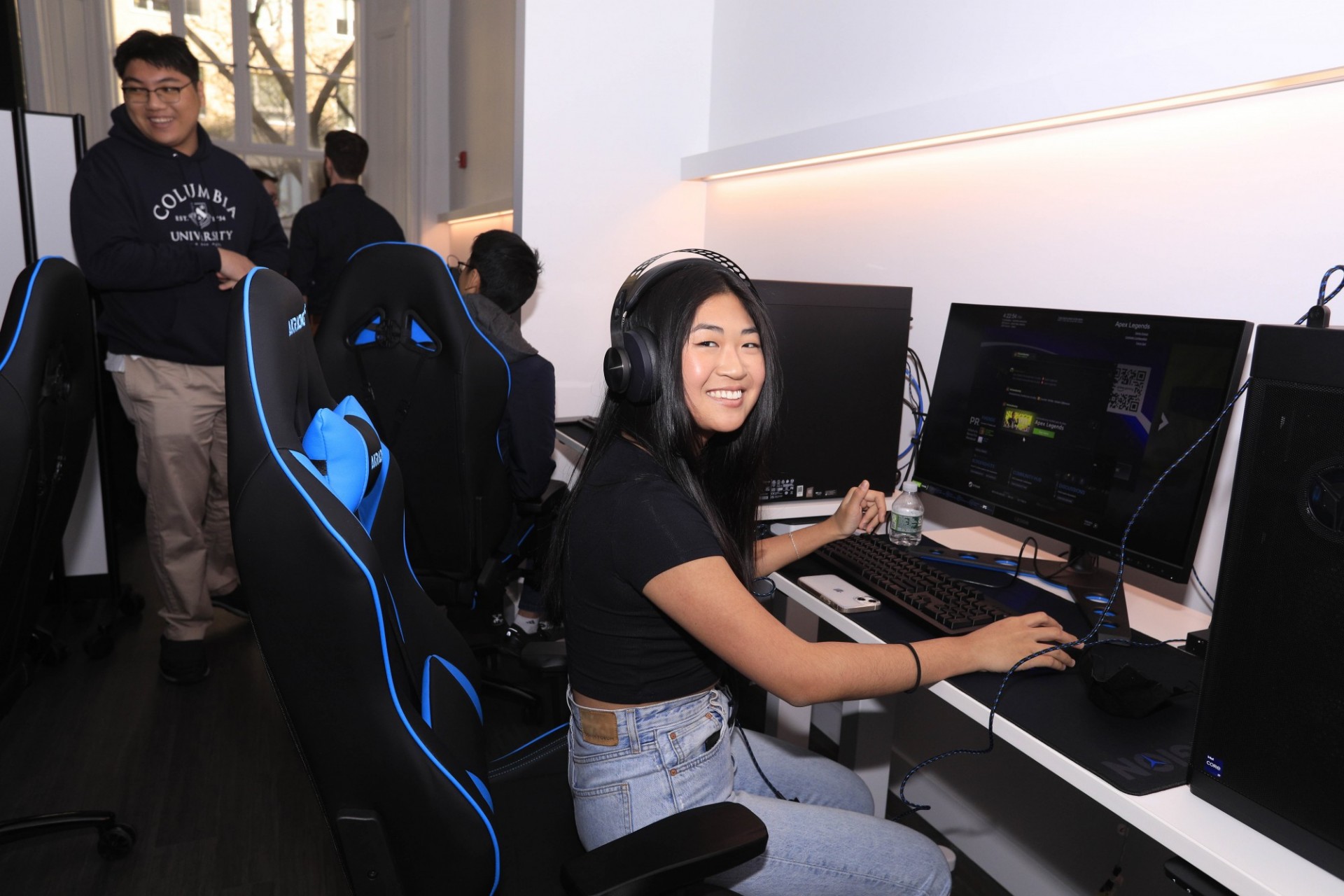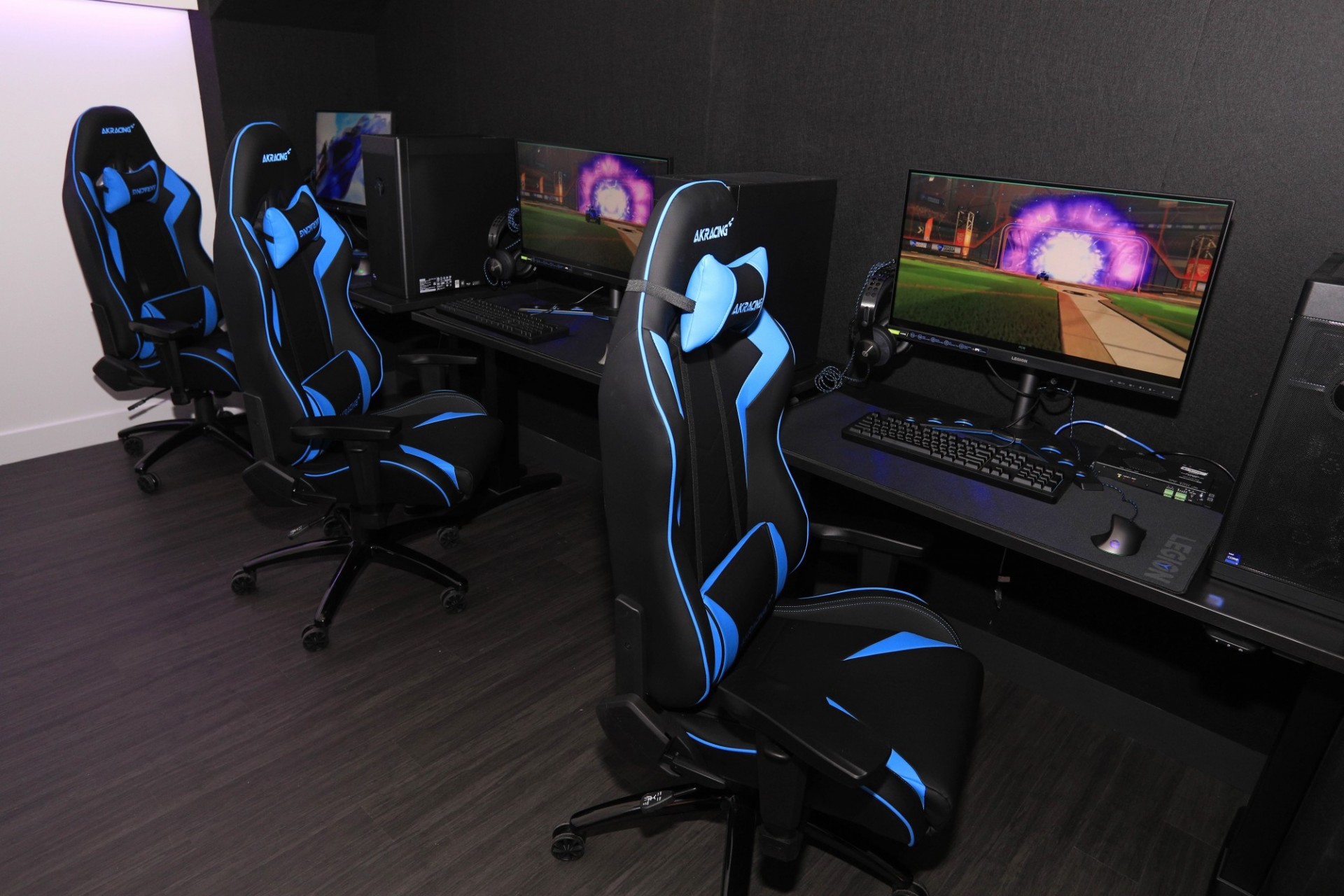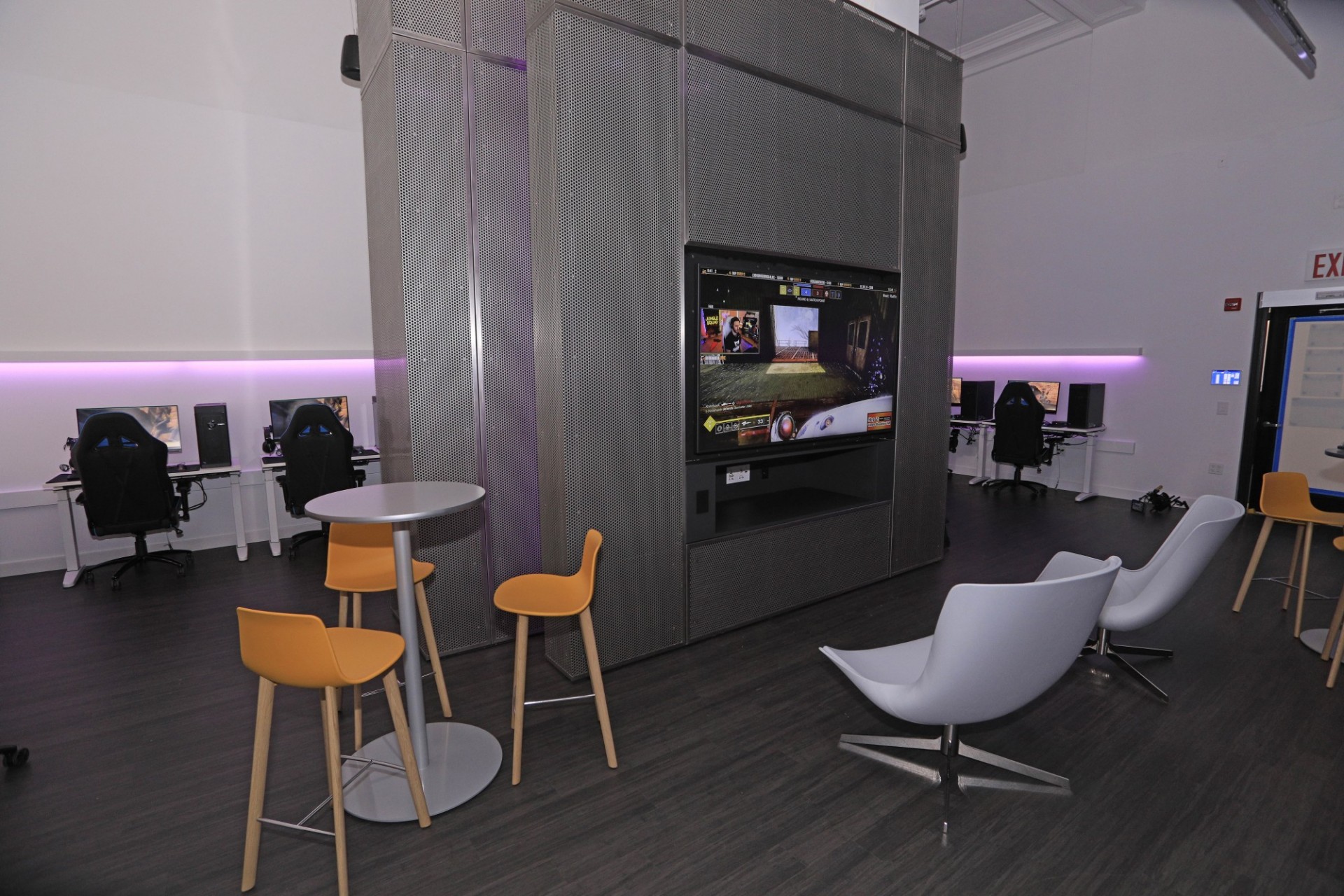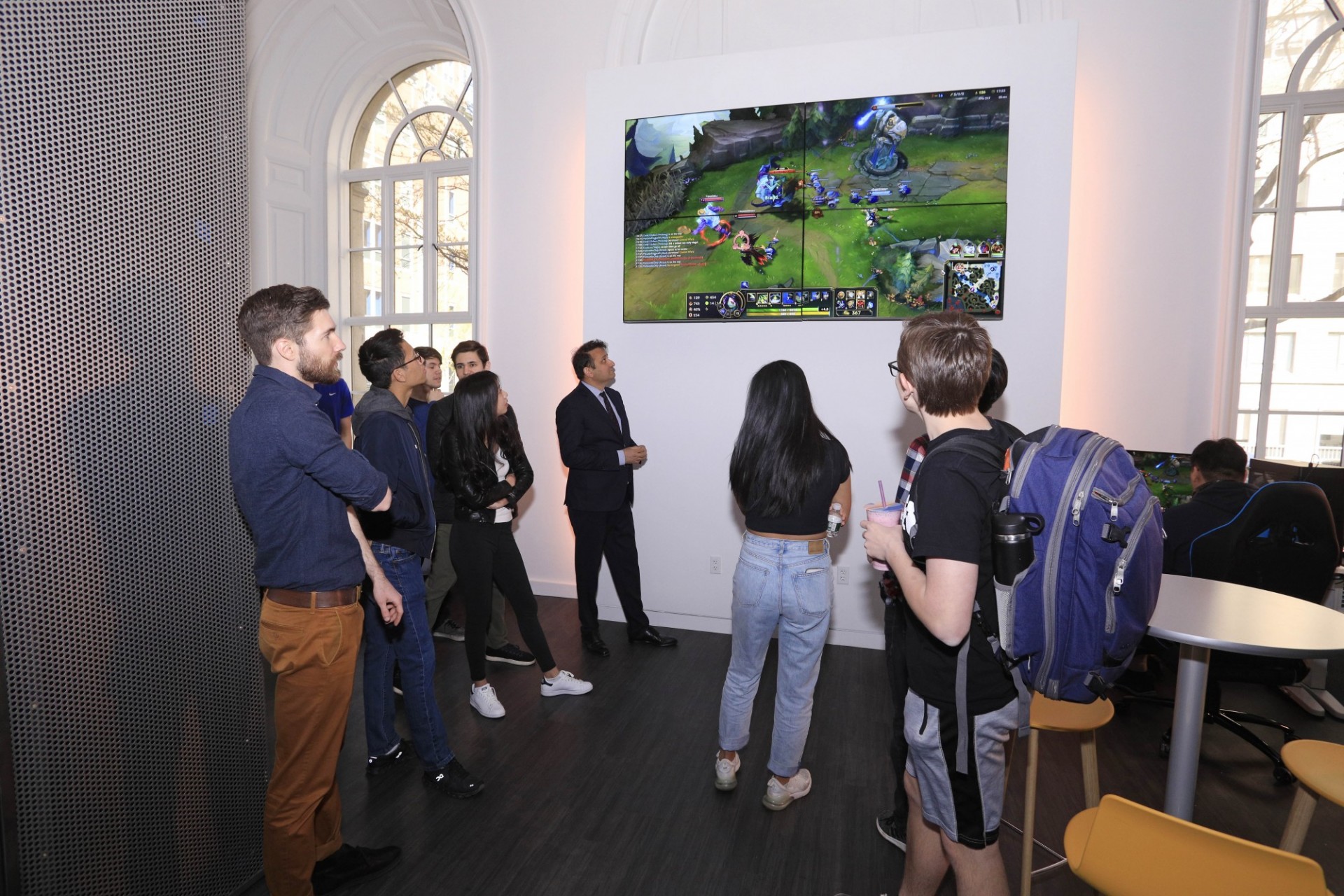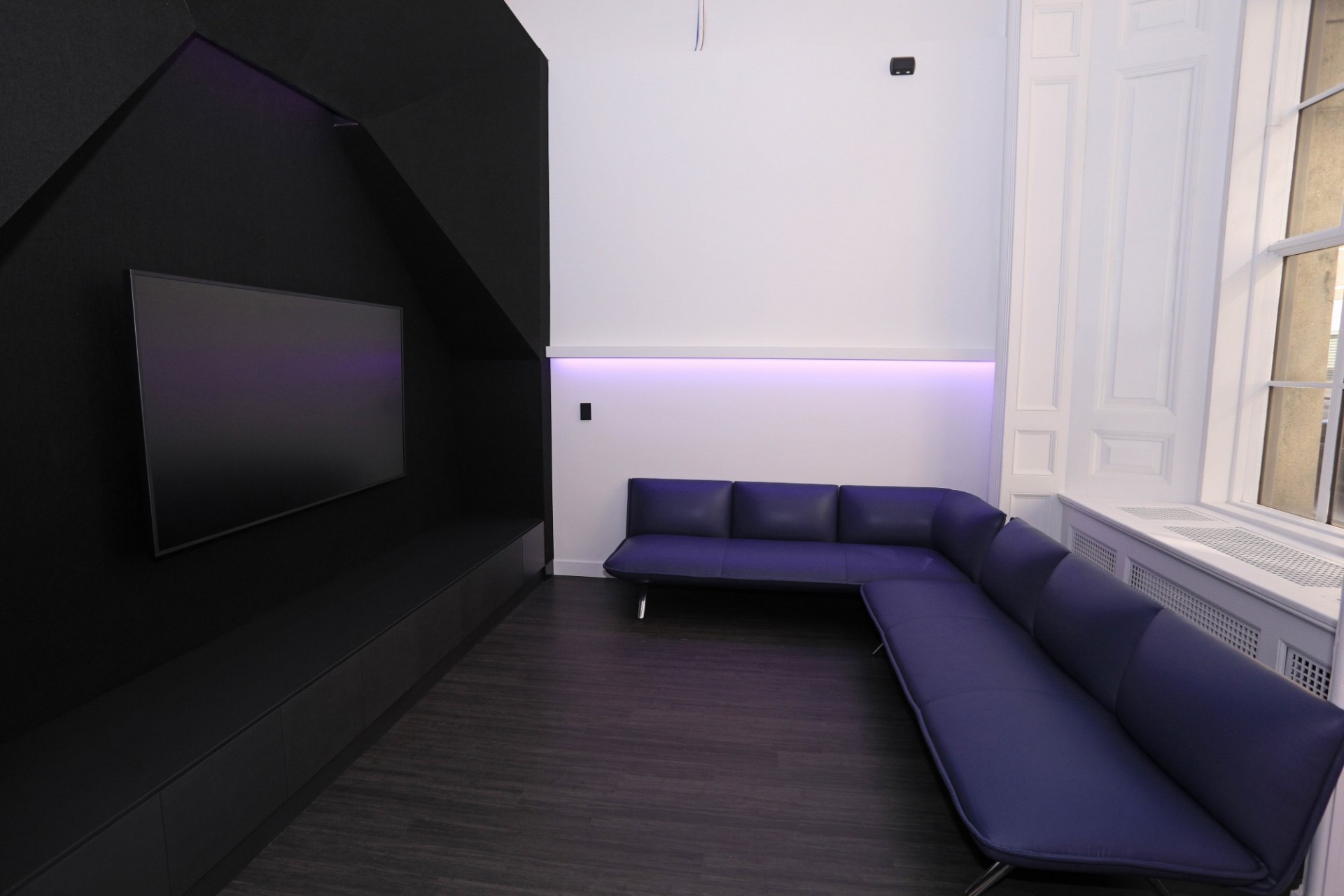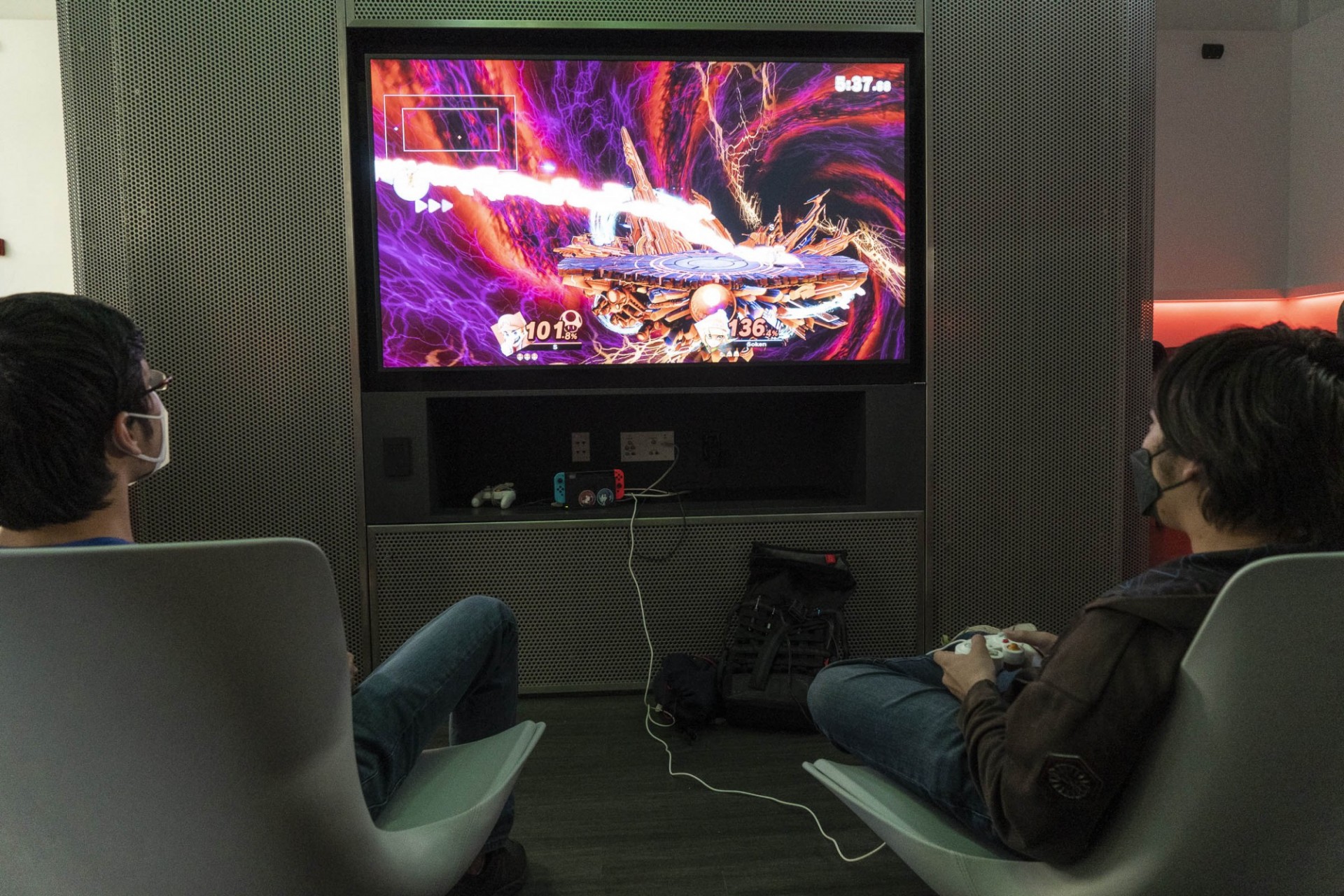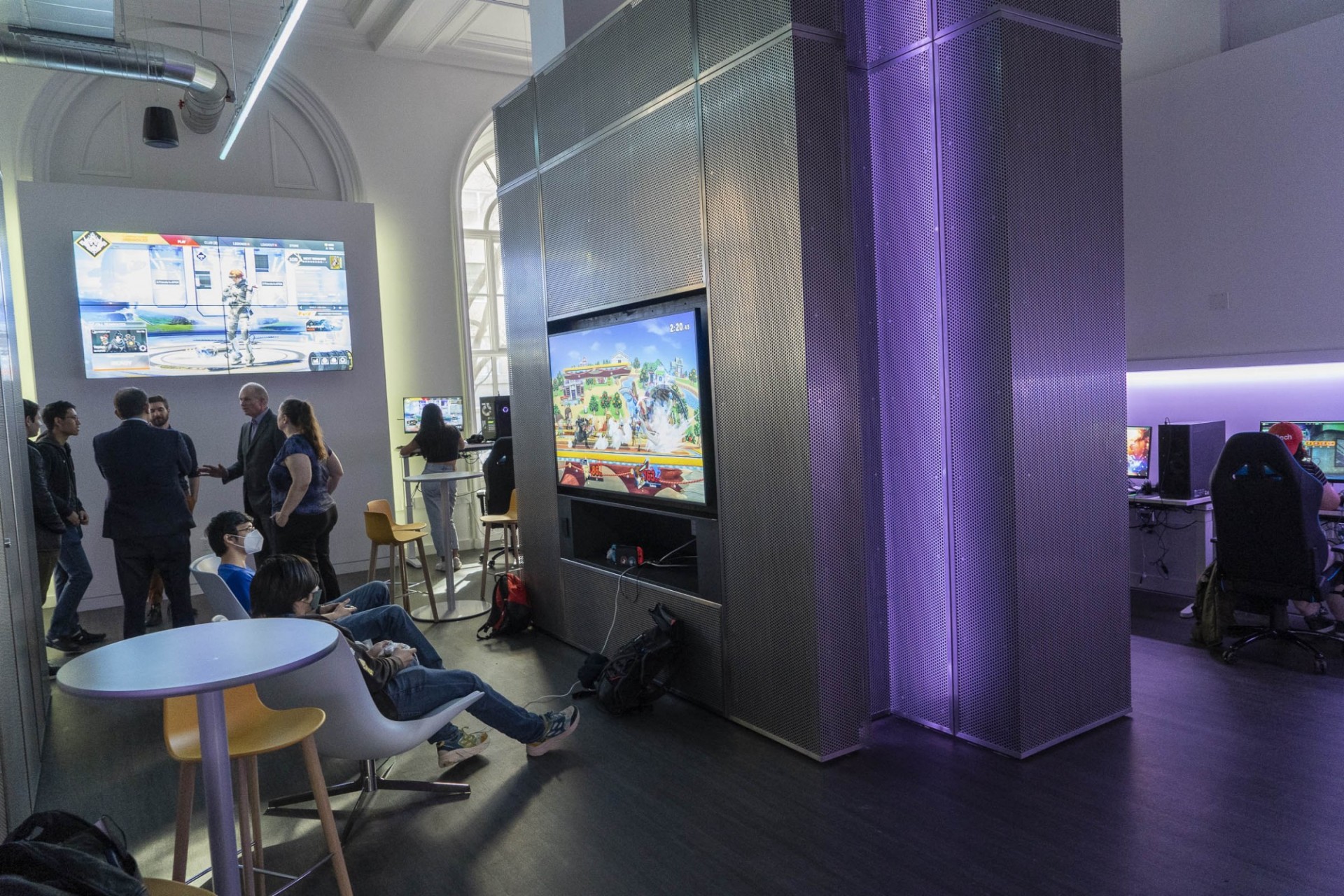 Previous
Next