Lerner Roone Arledge Auditorium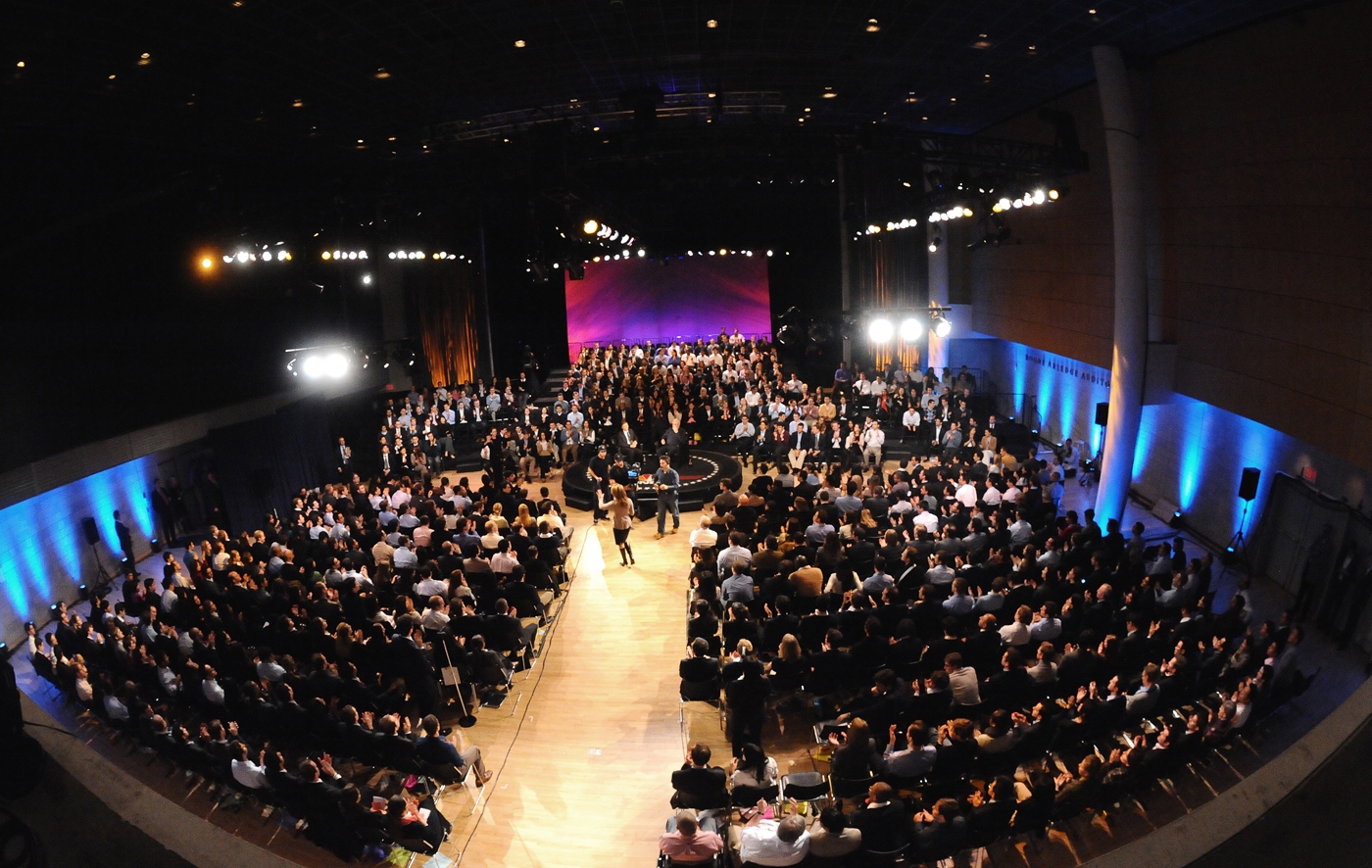 About the Space:
Roone Arledge Auditorium is complete with a full stage, theatrical sound and lighting, sprung wooden floors and a flexible wall to adapt space to event needs. The auditorium can be entered from inside Lerner Hall or via Broadway. The Broadway entrance features a box office. The auditorium also has access to a green room. Additional balcony space is available via the Roone Arledge Cinema.
Room Dimensions: 109' x 83'
Maximum Occupancy: 132 - 1100
Occupancy by event setup type:

Banquet: 560
Reception: 1,100
Theater: 960
U-Shape: 132
Conference: 166
Classroom: 384
Who Can Book This Venue:
Recognized Student Group Events Only: Monday - Friday after 5:00 p.m. and all day on weekends during the academic year. Fees apply for Student events when the University is not in session.

Faculty & Staff and Outside Guests: Monday - Friday 8:00 a.m. - 5:00 p.m. during the academic year and any other time when the University is not in session.
Recommended Uses:
Good for a range of social and business events, including theatrical and music productions, exhibitions, fairs, panel discussions and presentations, weddings, formals and other social occasions or civic and community events.
Space Configuration:
Below are a number of ways this space can be configured, but don't limit feel limited by these layouts! If you are interested in other possible ways that this space can be utilized, please contact us and we can discuss your event needs and similar events we've conducted in the past.